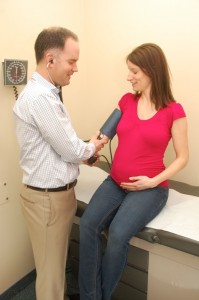 We provide low-risk obstetrical care, meaning that we care for mothers and babies during most pregnancies.
We do not take care of those:
whose pregnancies are high risk,

who are expecting multiples, or

who have certain medical conditions (ask us which ones)
If complications develop during your pregnancy, we will refer you to or consult with our obstetrical colleagues, depending on the situation.
We accept and support women who wish to try to have a vaginal birth after a Caesarean (VBAC). If you have had a previous caesarean we will work with you to develop a delivery plan that best fits you and your situation.